Help your clients find balance this year
with RBC Guaranteed Investment Funds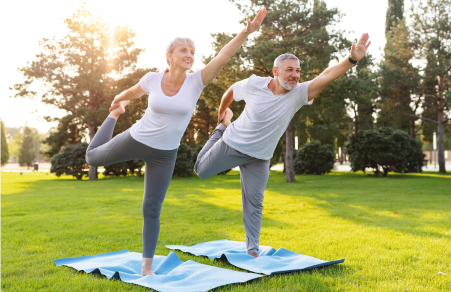 The time has never been better to offer your clients RRSP solutions that combine the growth potential of mutual funds with the security of principal guarantees – along with estate planning benefits and more.
RBC Guaranteed Investment Funds (GIFs) deliver the balance your clients look for during times of volatility.
Strength
Investment management of RBC GIFs is provided by RBC Global Asset Management®, with 7 offices in key markets around the world, and over 350 investment professionals providing fund and portfolio solutions that deliver the global opportunities clients are seeking.
Simplicity
An easy-to-understand, manageable fund line-up with a variety of asset classes, RBC GIFs come with low MERs for all clients – making them even more competitive in the high net worth space.
Consistency
Since launch in 2006, we've continued to make significant enhancements and improve our offering year over year – by adding features and funds without creating legacy products.
Protection of assets through principal guarantees – a valuable feature to help safeguard your clients' investments during periods of market volatility.
Option to increase your clients' protected amount.
Estate planning benefits – bypass probate, reduce costs and maintain privacy.
Potential creditor protection for non-registered assets – especially important for your business owner, professional and self-employed clients.
Meet your clients' needs for growth and protection
Maturity guarantee - Segregated funds come with a maturity date, on which your client will receive either the market value or the minimum guaranteed amount, whichever is higher.
Death benefit guarantee - If your client passes away, their beneficiaries will receive either the market value or the minimum guaranteed amount, whichever is higher.
Estate preservation - Segregated fund death benefits can pass directly to your clients' named beneficiaries, bypassing probate and avoiding any probate fees and some provincial taxes.
Creditor protection - As insurance products, segregated funds with certain types of beneficiaries may be protected from creditor claims in the event of bankruptcy – especially beneficial for business owners.
Optional annual resets - Give your clients the freedom to make annual resets and deposits to age 90 – in order to lock in market gains.
Named #1 Best Performing Segregated Fund Family in 2021 for the second year in a row*.
Discover & Share
Be sure to share these helpful articles with your clients.
Marketing Materials, Forms and Other Tools
Learn more about RBC GIFs anytime. Reach out to speak with a sales consultant.
MGA
IIROC/MFDA
IIROC/MFDA
1-888-770-2586
Option #3