Plan Administration - Getting Started Overview
Overview
With RBC Insurance Group Benefit Solutions Online Administration, you can take care of all your day-to-day Plan Administration needs.
Add a Plan Member easily
Request and Print ID Cards
Find and update Plan Member information
Review reports using WebShieldStatsTM (if applicable)
View your daily transactions, booklets, contract and monthly billing statements
Plus, online help is always available with "How To Feature"
Each topic to the left provides you with instructions on how to register, activate and use the features available to you within Online Administration. For help with additional topics be sure to reference the Plan Administrator Guide(Opens in new window).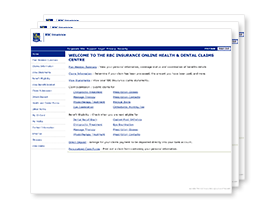 Registering for Online Administration
Activation
When access has been granted to Online Administration, you will receive a welcome email. Once received, visit the Plan Administration log in page.
Select Activation in the left navigation to get started. You will then be asked to provide:
A Username and your Plan Sponsor Code. These are outlined in your welcome email
Some personal details, such as your name, date of birth and email address
A challenge question and answer for password recovery
A Password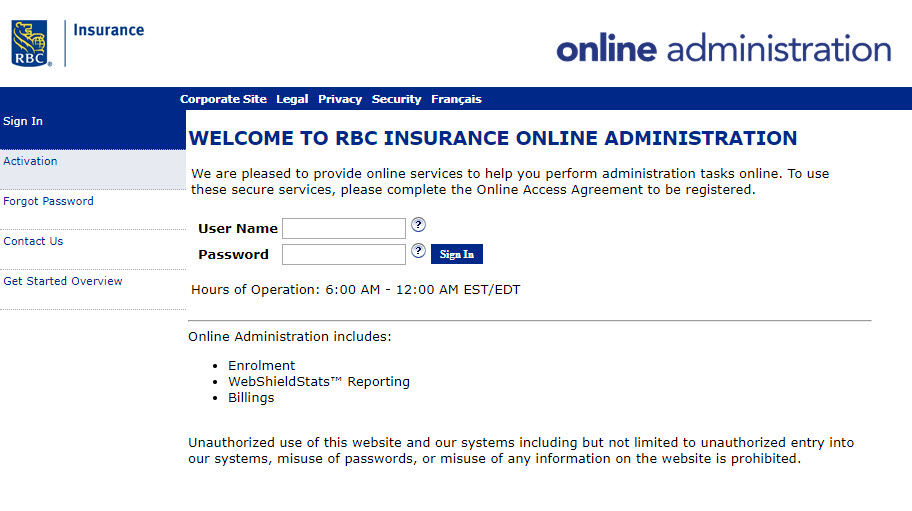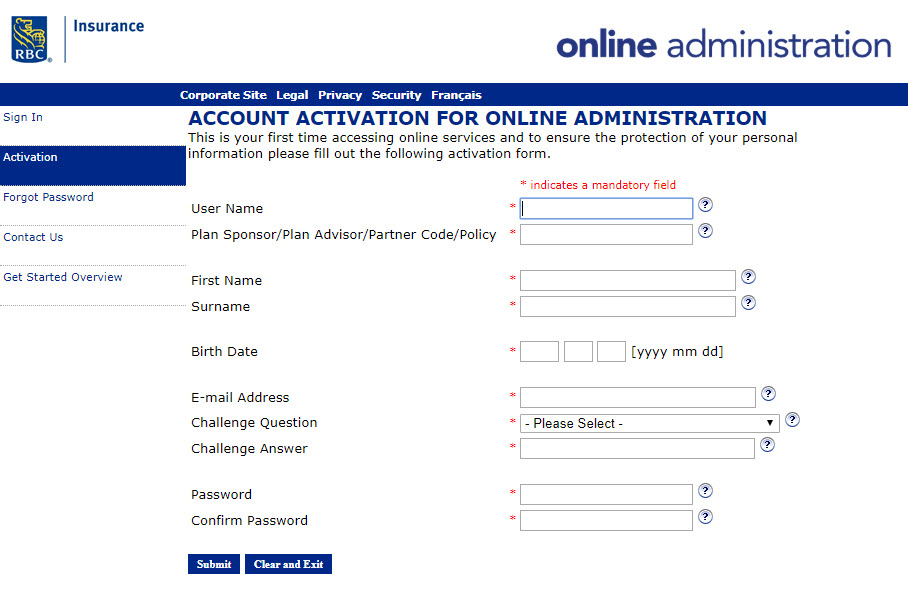 Password Reset
When signing into Online Administration you will have three attempts to input the correct password before being locked out. To prevent your account from being locked, after your second attempt use the "Forgot Password' feature.
When using the Password Reset feature you will need to answer challenge questions provided during Activation. If you are having difficulty answering your challenge questions or if you are locked out of your account please call 1-855-264-2174 for assistance.
"How To" Feature
Once logged into Online Administration, detailed instructions for performing a specific task can be located on the Home Page in the "How to" section. Select topics from a drop-down list and select GO.
Add a Plan Member
Add a Dependent
Request and ID Card
Print an ID Card
Waive the Waiting Period
Terminate a Plan Member
Terminate a Dependent
Modify or Correct an Error to Existing Information
Transfer a Plan Member between Billing Divisions
Modify (Add or Change) Alternate Carrier Coverage Information
Reinstate a Plan Member (and dependent(s) where applicable)
Reinstate a Dependent (where the pan member has remained active)
Add a Sponsored Dependent
Add an Alternate Plan Member ID (For Co-ordination purposes)
Reinstating Waived Coverage
Remit Self Admin Invoice
Change Passwords
Wellness Program Administration
How you access the Wellness Program as a Plan Administrator will depend on whether the email address you provided to register as an administrator is the same or different as the email address you provided when registering as a plan member.
You can access the Wellness Program Admin Panel once logged-in as a Plan Member. To access the Wellness Program Admin Service with your Plan Member access:
1. Log in to Online Insurance(Opens PDF in new window).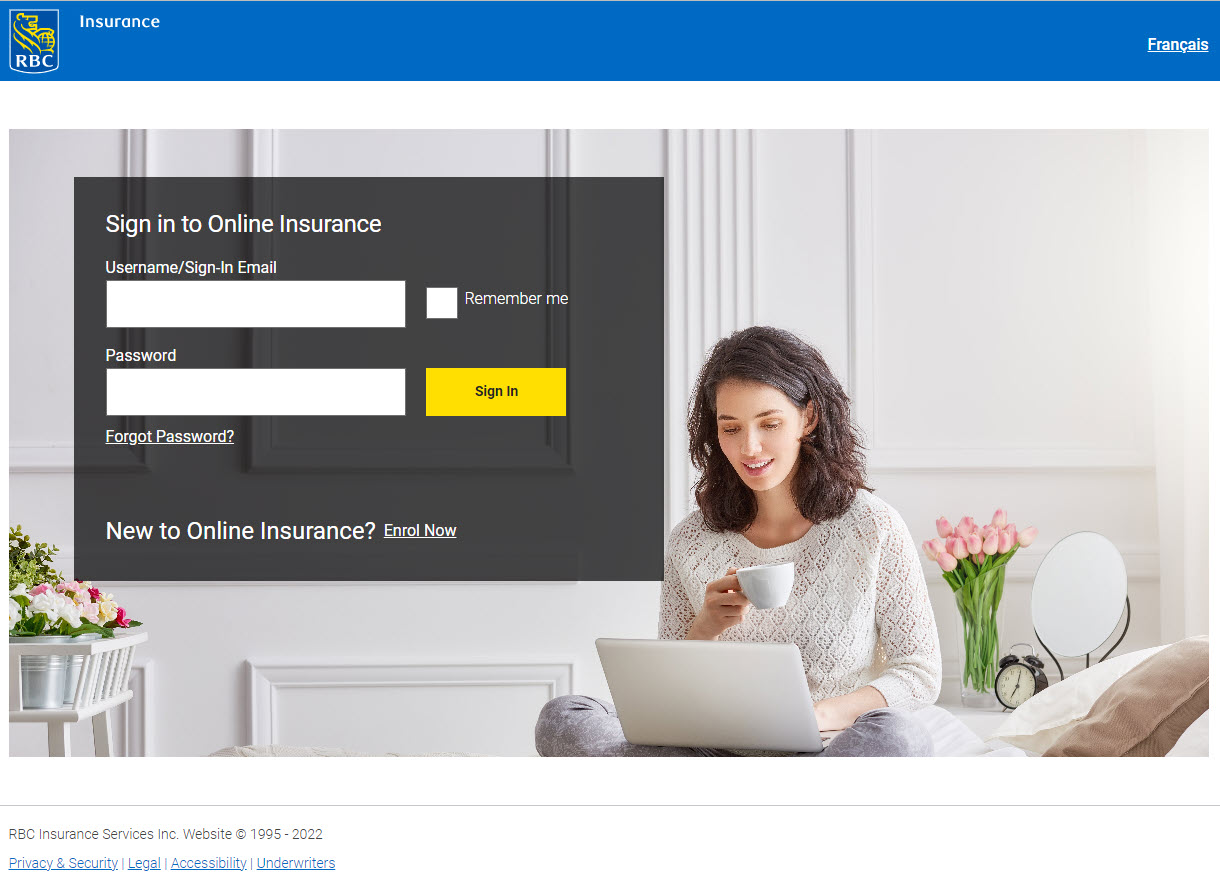 2. On the Policy Summary page, select Health & Wellbeing Resources.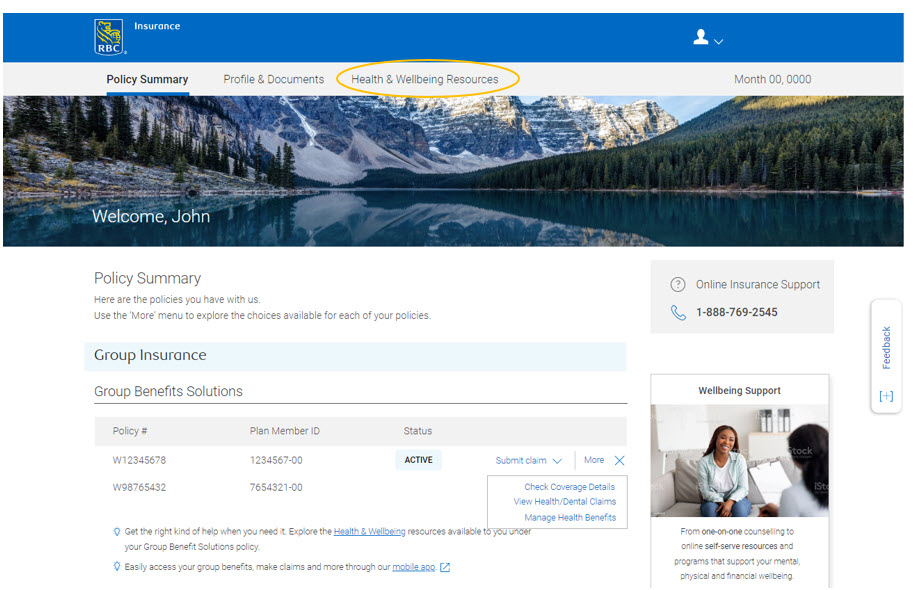 3. Select Improve your overall wellbeing.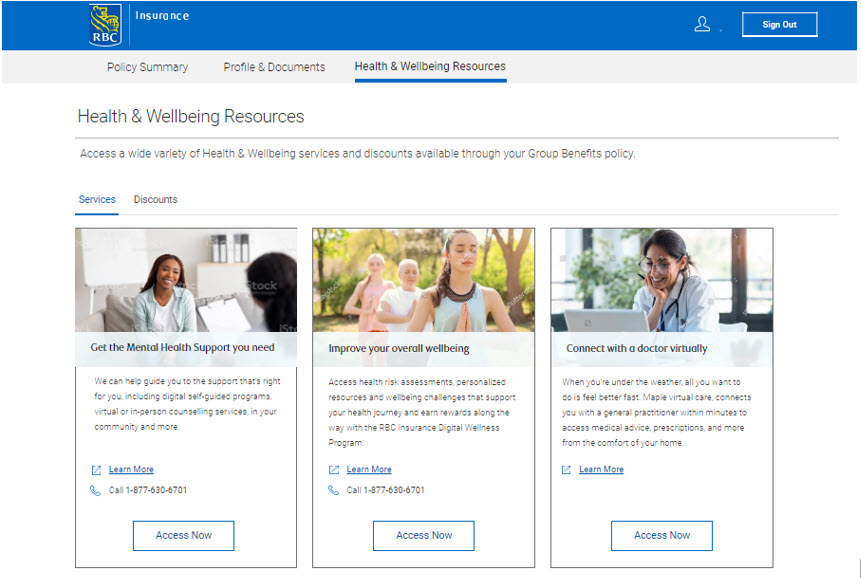 4. Once logged into the Wellness Platform, you will see an "Admin" icon on the top right of the page, click it and select "Admin panel" from the drop down menu.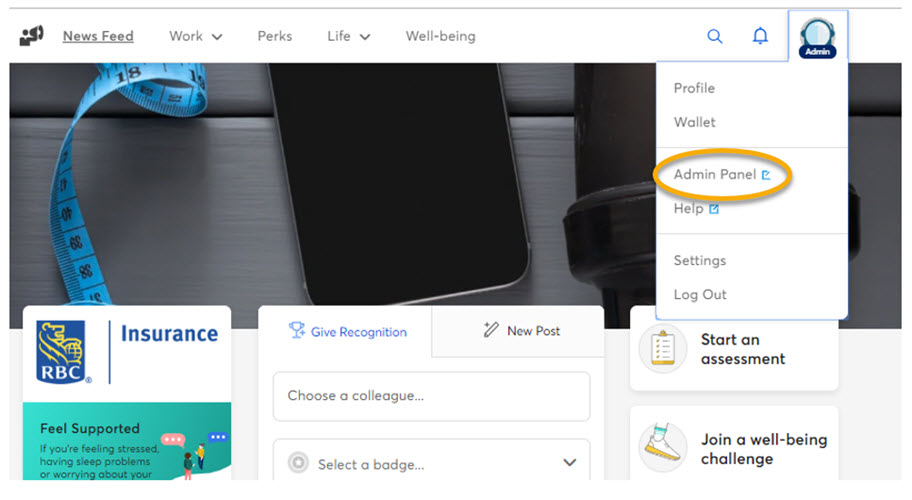 When you become the Plan Administrator on RBC Insurance's Group Benefit Solutions, you will receive an email from LifeWorks with a link to set up your Wellness Program Admin Panel access.
Follow the link and complete the instructions.
From then on you will access the Admin Panel at admin.lifeworks.com. Please bookmark this page for ease of reference.
See below for sample email.